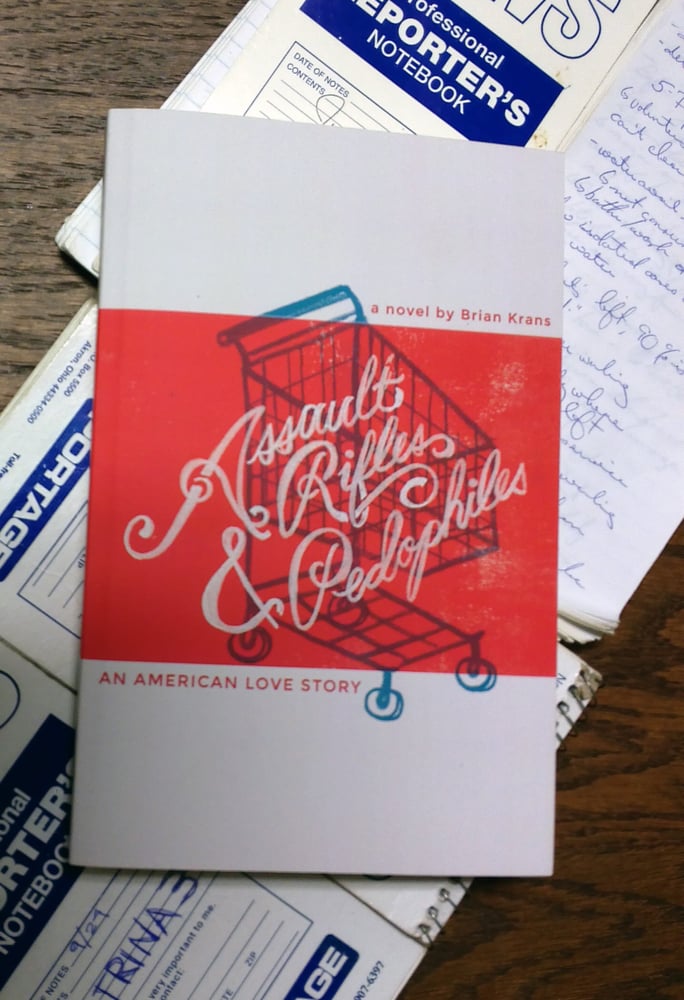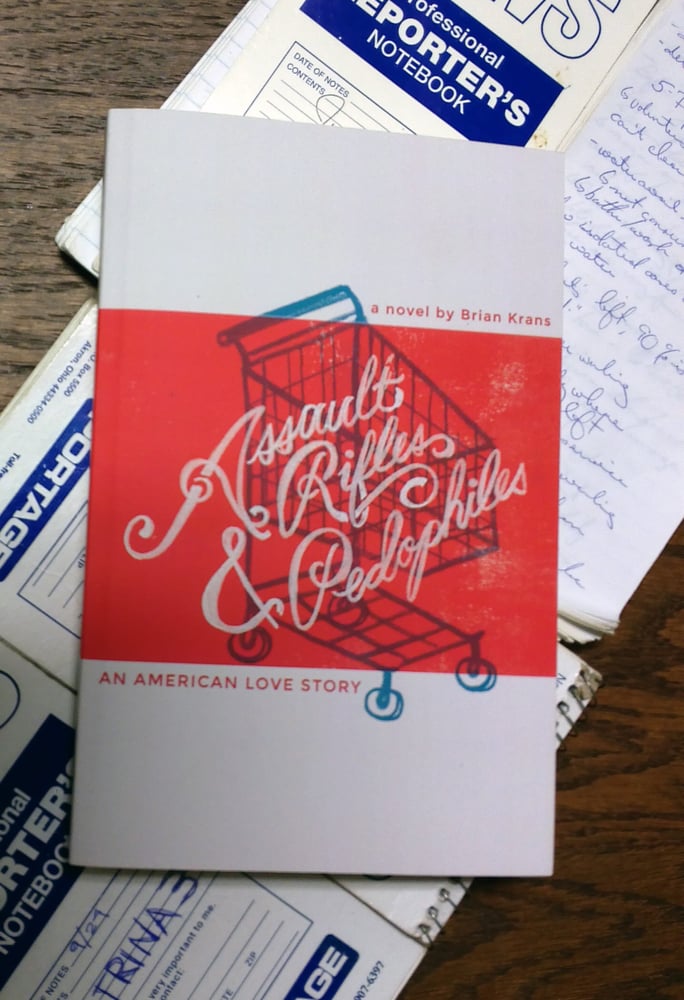 Assault Rifles & Pedophiles: An American Love Story
$0.01
Get ready for a papercut because this one's a physical book and a page-turner. Even if you don't like to read, this book won't let you put it down.
In his third book, Brian Krans intertwines his experiences working retail and reporting for newspapers to create a novel where a newspaper reporter documents the last words of Hollywood's martyrs in a trend coined "celebricides."
After his celebrity girlfriend is reported dead, John leaves journalism and soon holds six of his co-workers hostage in the employee break room at the local Big Box.
"A cops and courts reporter unwittingly discovers a new beat: celebrity suicide. And amid his scoops lies a troubling dark side that novelist Brian Krans explores in Assault Rifles & Pedophiles. Inside a masterfully developed plot with more unexpected twists than a Quentin Tarantino movie, madness everywhere in a world verging on apocalypse, the question becomes what any individual can do anything about it. In the midst of the chaos of it all, Krans' central characters, the reporter and his celebrity lover, find a way." — John Vivian, author of The Media of Mass Communication and journalism professor at Winona State University.